Newsletter - May 2019

Contents:


>> New Courses
>> Current Courses & Schools
>> Microsoft Office in 10 days
>> Contact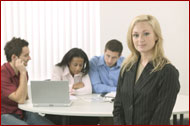 New Courses


Rotman Designworks
DesignWorks is the Rotman School's centre for design-based innovation and education, focusing on Strategy and Business Design. We are active in 3 important areas: Education, Commercial Practice and Research.
London Milan Courses
Design Summer courses for students and new designers with fashion, product, interior and graphic design subject areas offered in London and Milan by three of Europe's top design schools. Online booking is also available.
Cindrebay School Of Interior Design
Getting trained as a World Ready Interior Designer is easy for students in Calicut, Kerala today. Cindrebay School of Interior Design provides world class education in Interior Design & Space Management and is a respected brand in Kerala, India.
Interactive MultiMedia at Columbia College
Interactive multimedia program at Columbia College Chicago. A college major offering concentrations in Animation, Programming, and Graphic Design.
Columbia College Chicago
Nation's largest art and communications college. Visual, performing and media arts majors in the urban setting of Chicago's Loop.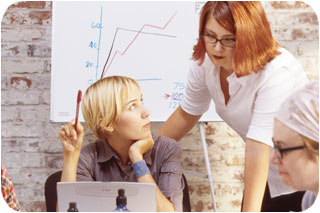 Current Courses & Schools



Rhode Island School of Design
Training of students in the practice of Art, in order that they may understand its principles, give instruction to others, or become artists.
Shillington College
Shillington College runs fully accredited courses in computer graphic design. The college offers 3 month full-time and 1 year part-time graphic design courses in Sydney, Melbourne and Brisbane.
Ravensbourne College
Offers nationally and internationally recognised programmes for the design and communications industries.
The School of the Art Institute of Chicago
Internationally esteemed as a school of art and design, the School of the Art Institute of Chicago offers a comprehensive college education.
Microsoft Office in 10 days




Learn Microsoft Office 2019 in 10 days! In this course you will learn how to use Microsoft Word 2019, Microsoft Excel 2019, Microsoft Outlook 2019 and Microsoft PowerPoint 2019. We will also take a look on Microsoft Access 2019.
Contact

If you want to have more information about the courses and schools you can send an e-mail to:

info@alpha.courses-schools.com

or call: 01-12345678