New setup dialog box pictures has been included



New setup dialog box pictures has been added to Visual Installer. They can be used as pictures in the setup wizard that is shown for the end-user during the installation process. Below are some examples of the new setup dialog box pictures: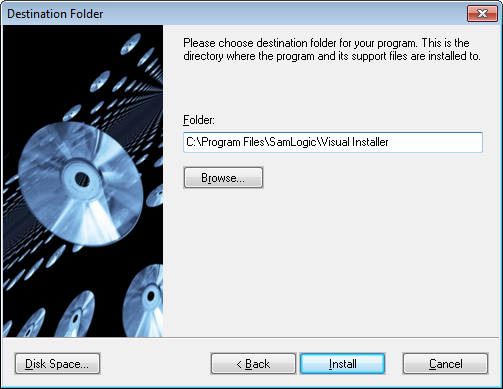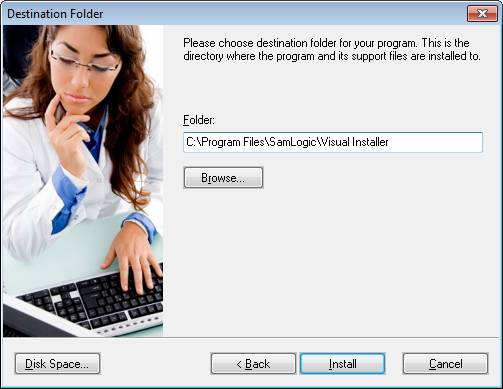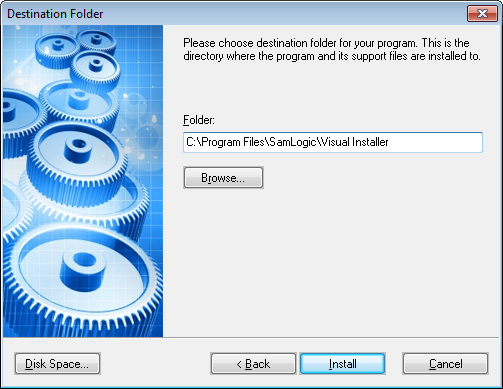 You can choose your pictures in the Dialog boxes tab in Visual Installer. We have inserted a new button with the name Gallery in this tab that you can click on when you want to choose one of the built-in images in Visual Installer. But just as before, you can also choose your own image for the dialog boxes; then you click on the Browse button and selects your image on your hard disk.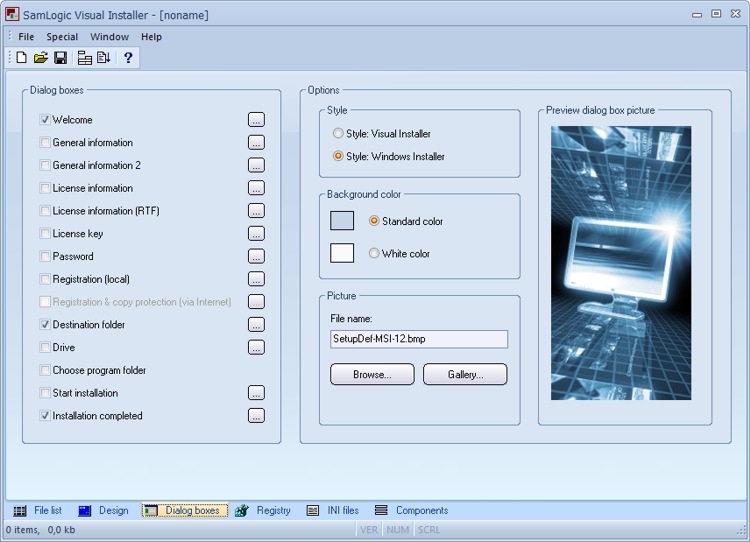 < Go back