In MultiMailer you can choose to send a newsletter or other type of email to: all contacts, selected contacts or contacts of a specified category in your mailing list. In this tip we will show how to send a newsletter/email to all contacts in the mailing list.

If you want to read how to send a newsletter/email to only selected contacts, read this tip.



To send a newsletter to all contacts in a mailing list:


1. Start MultiMailer.

2. Open the newsletter or email that you want to send.

3. Open the Mailing List tab in MultiMailers main window (application window).

4. If the mailing list that you want to use is not opened, open it.

5. Double check that it is the correct mailing list.

6. Now choose the menu item Mailing - Start Sending in MultiMailer: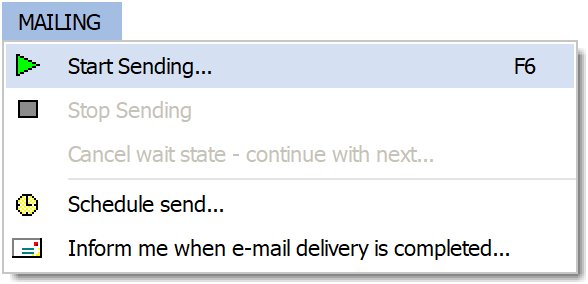 You can also press F6 on your keyboard.

7. MultiMailer's e-mail deliverey wizard should now appear: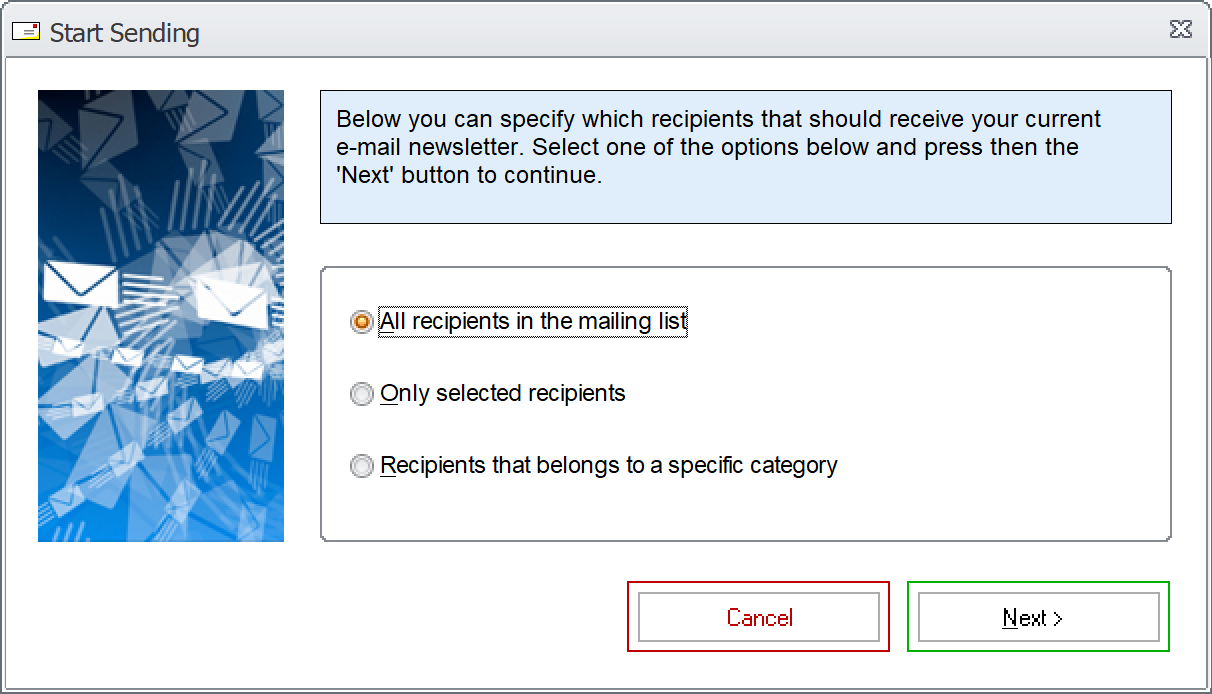 8. Select the All recipients in the mailing list option.

10. Click on Next. Click on Next again.

11. The following window should now appear: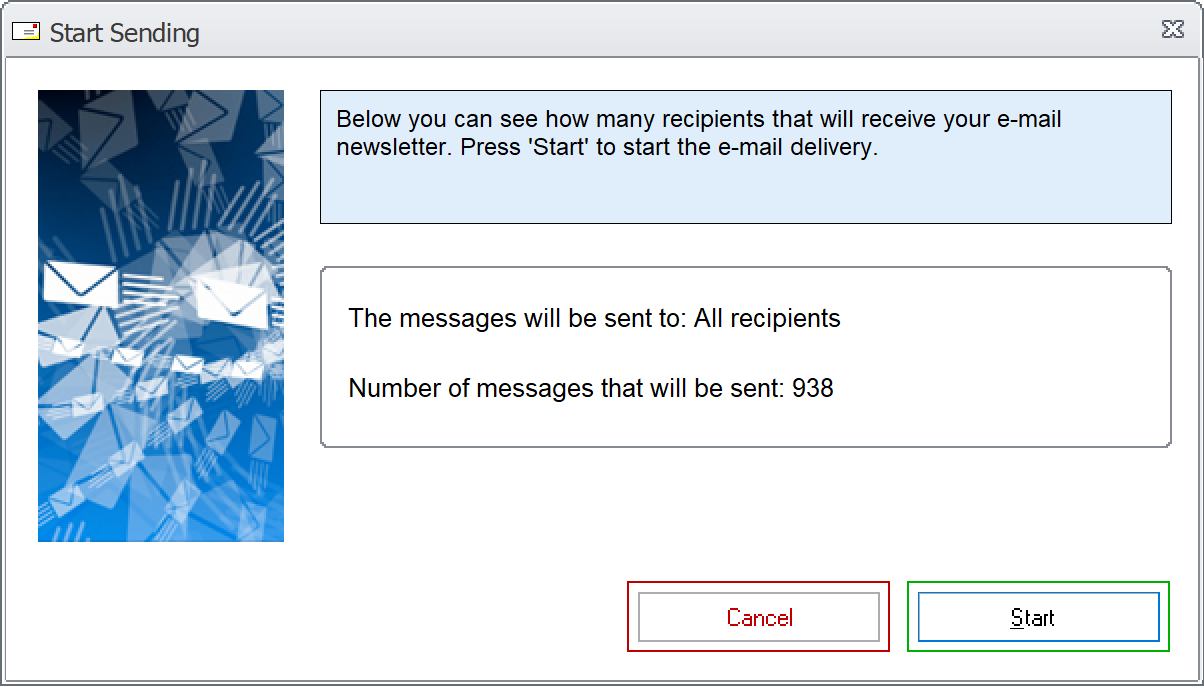 12. In the window you can see how many e-mails that will be sent and that All recipients is selected.

13. Click on the Start button to start mailing.

Now will all contacts in your mailing list get a newsletter/email.




How to send a newsletter to selected contacts