CONTENT

Foreword

New version: CD-Menu Creator 2015 is coming soon

Survey - Next version of CD-Menu Creator

5 tips for CD-Menu Creator

How to create a newsletter that increase sales

More news on Facebook
---
FOREWORD

To [$Namn],

In this issue of our newsletter you can read about some of the new functions in the next version of our menu designer tool SamLogic CD-Menu Creator 2015. We are still developing it, and if you have suggestions on new functions and improvements you have the possibility to fill in a survey and inform us about your ideas.

Sincerely,
Anders Persson
SamLogic Software
---
NEW VERSION: CD-MENU CREATOR 2015 IS COMING SOON
We are working on a new version of our menu tool CD-Menu Creator and we expect to release it before the summer. Some new features in the new version (CD-Menu Creator 2015) will be:

n Unicode support
Support for Unicode characters in a menu. You can now use any language you want for a menu, and you can also mix different languages in the same menu interface. For example Chinese, Japanese, Thai and English characters can be used in the same menu. And best of all: the menu will be shown correctly regardless of which language the end-user uses in their Windows.

n Support for batch build / build servers
You can now build a menu without user interaction, for example from a build server. CD-Menu Creator supports command line parameters, for example BUILDFOLDER which specifys where to create the menu.

In the next issue of our newsletter we will give you more information about the new version. If you want to try a beta of CD-Menu Creator 2015 you can send us an email by clicking on the link below:



Test a beta of CD-Menu Creator 2015
---

SURVEY - NEXT VERSION OF CD-MENU CREATOR

If you miss a function in CD-Menu Creator, or if you want to suggest some other improvements to the product, you can fill in our survey and send your suggestions to us:



Survey - Next version of CD-Menu Creator
---
5 TIPS FOR CD-MENU CREATOR

In the following blog posts you can find tips that describes how to use some useful functions in CD-Menu Creator:



How to use the Picture Gallery

How do I create a system with multiple menus in CD-Menu Creator?

How to create a menu interface with 3 columns with buttons

How to create an AutoRun menu for portable applications

Can I set a unique text color for a button in a menu interface?

More tips for CD-Menu Creator is available on the following web page:



Tips & tricks for SamLogic CD-Menu Creator
---
SEND YOUR OWN NEWSLETTERS WITH MULTIMAILER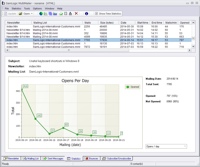 With SamLogic MultiMailer you can create your own newsletters and email them to your contacts. A powerful newsletter wizard is included, so you will create your newsletters fast and easily.

With MultiMailer you can see who opens your newsletters and which links the receivers clicks on.

MultiMailer has support for social media like Facebook, Twitter and Google+. You can read more about SamLogic MultiMailer on this page:



Read more about SamLogic MultiMailer
---
CREATE NEWSLETTERS THAT INCREASE SALES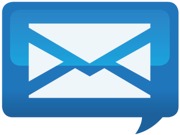 It is not particularly difficult to create attractively designed newsletters if you have the right tools, but unfortunately that alone will not suffice if you wish to use newsletters as an effective method for selling products and services.

In the following article you can read about 11 tips that will help you create newsletters that improve the likelihood of you increasing the sales of your products and services:



How to create a newsletter that increase sales
---
MORE NEWS ON FACEBOOK
More news are available on our Facebook page. For example:

- Survey - SamLogic Visual Installer
- How to remotely control a Windows application from a tablet
- How to market products with email newsletters

Click the link below to visit our Facebook page: