CONTENT

Foreword

5 most read articles

5 most read blog posts

5 most viewed videos

5 most read newsletter issues

Image Resizer - Optimizes images for use on the Internet
---
FOREWORD

To [$Namn],

In this issue of our newsletter, which is the last of 2016, we will publish top lists on most read articles, most read blog posts, most viewed videos, and most read newsletter issues during 2016.

We inform also about our free SamLogic Image Resizer application and the SamLogic Media Tools program suite.

If you have any questions about our software, please feel free to contact us.

Happy New Year!

wishes,
Anders Persson
SamLogic Software
---
5 MOST READ ARTICLES

Here is a list with the 5 most read articles on our website during 2016:

1. The 'Program Files (x86)' and 'SysWOW64' folders explained
2. Can I Replace Wise Installer with Visual Installer?
3. How to remotely control a Windows application from a tablet
4. Free Images for Your Email Newsletter and Blog
5. Which image format is best for email newsletters?

A list with all of our articles can be found on this web page:



Articles / Documents - Index
---
5 MOST READ BLOG POSTS

Here is a list with the 5 most read blog posts during 2016:

1. CD-Menu Creator's button commands explained
2. What is SHA-1 and SHA-2 and what's the difference between them?
3. Variables in Visual Installer
4. How to create a video clip gallery in CD-Menu Creator
5. New setup dialog box in Visual Installer: User Options

To read more blog post on our blog, visit:



SamLogic Software Blog
---
5 MOST VIEWED VIDEOS

We have also a video channel on YouTube. Here is a list with the 5 most viewed videos during 2016:

1. How to create a setup package for a VB.NET app (Visual Installer)
2. How to import a Visual Basic 6 project (Visual Installer)
3. Create a setup project of Windows Installer style (Visual Installer)
4. Autorun Menu Examples (CD-Menu Creator)
5. How to install an Excel Add-in (Visual Installer)

You can find more videos on our YouTube channel:



SamLogic's Video Channel on YouTube
---
5 MOST READ NEWSLETTER ISSUES

Here is a list with the 5 most read newsletter issues during 2015:

1. Learn more about Visual Installer's scripting language
2. How to create a video gallery in CD-Menu Creator
3. How to use variables in Visual Installer and CD-Menu Creator
4. Visual Installer's code signing function has been updated
5. CD-Menu Creators button commands explained

You can find more newsletters on the following web page:



SamLogic Newsletter - Index
---
SAMLOGIC MEDIA TOOLS - A SUITE WITH 5 OF OUR PROGRAMS

SamLogic Media Tools is a suite that contains 5 of our programs, including CD-Menu Creator and Visual Installer.

Its a powerful product suite for developers, marketers and informers. With the tools in this product suite you can create and distribute all kind of contents via CDs, DVDs, USB flash drives, the web and e-mail. The programs are easy-to-use but also very feature-rich.


12 months technical support & updates are included for all software.




Read more about SamLogic Media Tools
---
IMAGE RESIZER - OPTIMIZES IMAGES FOR THE INTERNET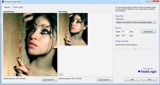 SamLogic Image Resizer is an easy-to-use freeware program that can be used to resize and convert images so they can be used in web sites, blogs, e-mail newsletters, and with programs. The program makes images smaller in size, optimizes the image resolution (DPI) for best quality on screens and can also convert CMYK color images to RGB color images.



Read more about and download SamLogic Image Resizer here