CONTENT

Foreword

CD-Menu Creator 2017 has now been released

You can now create button groups with titles in CD-Menu Creator

All binary files in CD-Menu Creator are now SHA-2 code signed

How to set file copy options in Visual Installer

SamLogic's newsletter issues 2016

More news on Facebook
---
FOREWORD

To [$Namn],

In this issue of our newsletter, which is the first of 2017, we will inform you about the new version of our menu designer tool: CD-Menu Creator 2017.

You can also read about how to set file copy options in Visual Installer's file list. And if you want to read a previous issue of our newsletter (that we sent last year) we will give you information about where to find it below.

Sincerely,
Anders Persson
SamLogic Software
---
CD-MENU CREATOR 2017 HAS NOW BEEN RELEASED
A new version of our menu designer tool CD-Menu Creator has now been released. The name of the new version is SamLogic CD-Menu Creator 2017 and some of the new features in the new version are:

- The support for Windows 10 has been improved.
- All binary files are now SHA-2 code signed.
- You can now create button groups with titles.
- We have added more symbolic icons for the menu window.
- New menu interface examples have been included.

A more detailed list with the new features is available on this page:



SamLogic CD-Menu Creator 2017 - News
---
YOU CAN NOW CREATE BUTTON GROUPS WITH TITLES

We have added a new function to CD-Menu Creator 2017 that allows you to place buttons in groups and add a title to each group.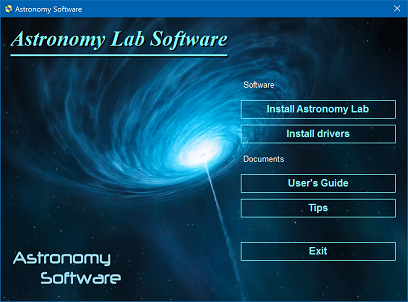 You can use another font, font size and color for the titles than for the buttons. In this blog post we will explain more about the new function:



You can now create button groups with titles in CD-Menu Creator
---
ALL BINARY FILES ARE NOW SHA-2 CODE SIGNED

All binary files in CD-Menu Creator 2017 are code signed using a SHA-2 certificate. This will improve the security and reduce the risk for annoying warning messages in Windows.





It is strongly recommended to use SHA-2 for binary files that are distributed in February 2017 and thereafter. We explain more here:



All binary files in CD-Menu Creator are now SHA-2 code signed
---
USB MENU CREATOR - AUTORUN MENUS FOR USB STICKS
With USB Menu Creator you can create AutoRun menu interfaces for USB sticks and SD cards.

USB Menu Creator is a special bundle that contains the following 3 products: CD-Menu Creator, USB AutoRun Creator and Image Resizer. Click on the link below to read more:



More information
---
HOW TO SET FILE COPY OPTIONS IN VISUAL INSTALLER
In Visual Installer you can set a unique copy option for each file in the file list. You can for example decide if a version check must occur before the installation of the file, if the file must be registered, if the file should be write-protected after installation, and much more. Read this blog post for more information:



How to set file copy options in Visual Installer
---
SAMLOGIC'S NEWSLETTER ISSUES 2016


In 2016 we emailed 10 newsletters with tips, articles and other useful information. If you want to read an earlier issue of our newsletter you can find a list and links to all issues here:



SamLogic's Newsletter Issues in 2016
---
MORE NEWS ON FACEBOOK
More news are available on our Facebook page. Click on the link below to visit our Facebook page: