SamLogic Diagnostic Tool



In Visual Installer / Enterprise we have included a diagnostic tool that can be used for troubleshooting if any installation related problem occur, for example in a customer's computer.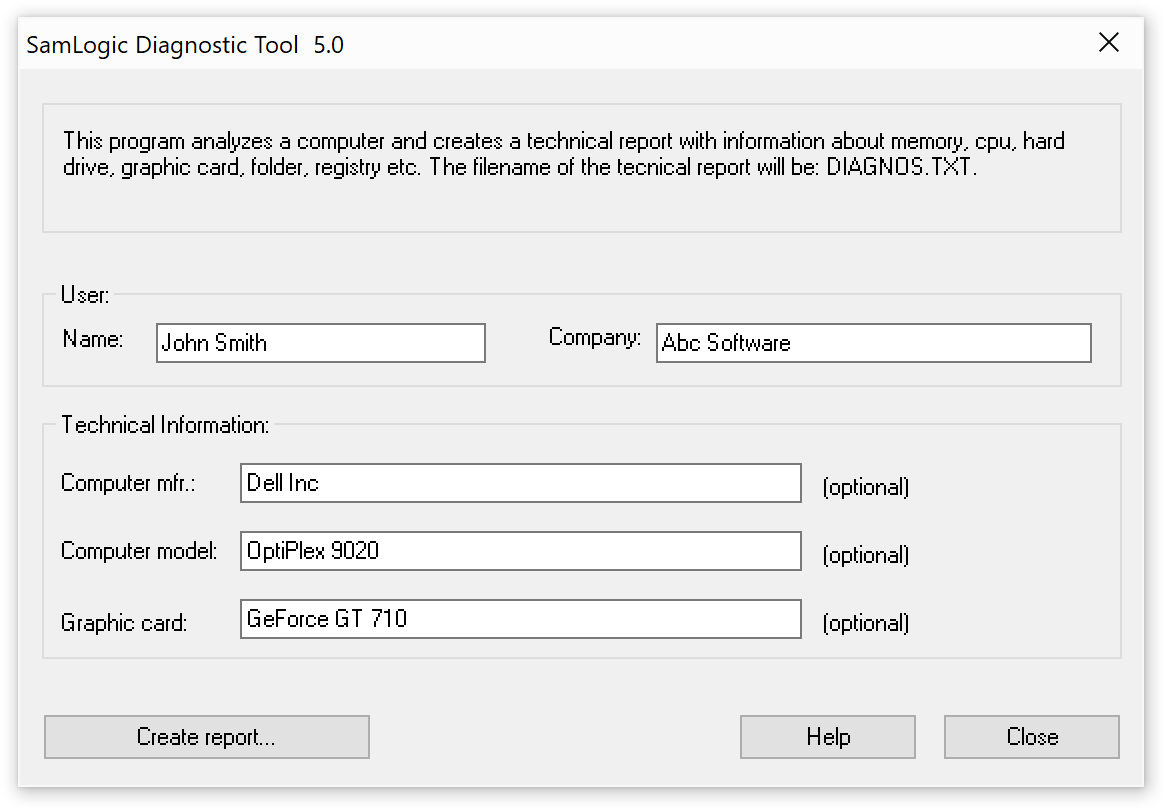 The diagnostic tool analyzes a computer and creates a technical report with information about operating system, memory, cpu, hard drive, graphic card, folders, registry, environment variables, system files, installation related files, active programs etc. The tecnical report can be viewed in Notepad, Word or other application that can read text files.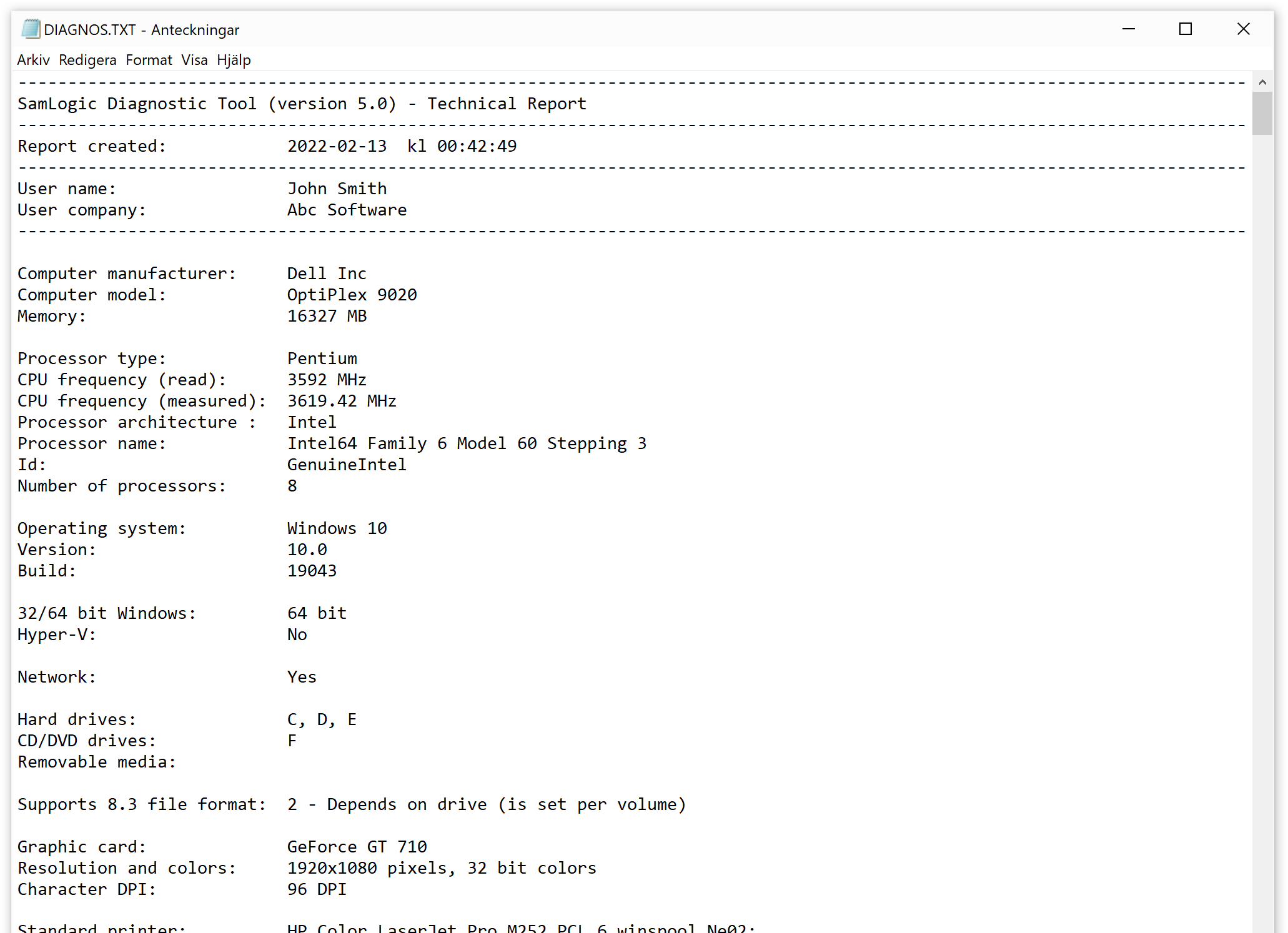 SamLogic Diagnostic Tool can be run in Windows 2000 / XP / VISTA and Windows 7 to Windows 11. It can also be run in server computers with Windows Server from Microsoft as operating system.


< Go back