CONTENT

Foreword

A scripting language for advanced installations

Visual Installer now supports ELSE in script

How to run an MSI installation from script

How to install a Windows service from script

More news on Facebook
---
FOREWORD

To [$Namn],

In this issue of our newsletter you can learn more about the scripting language in our installation tool Visual Installer. We will show you how to use the scripting language and present some useful commands and statements.

Sincerely,
Anders Persson
SamLogic Software
---
A SCRIPTING LANGUAGE FOR ADVANCED INSTALLATIONS

With Visual Installer you can create quite complex installations without programming, but there may be occasions when a scripting language and script commands can help solve a situation.




In the Professional version of Visual Installer there is a flexible scripting language available, and in the following tip we will show how to use some commands in Visual Installer's scripting language:



Tip: Visual Installer's Scripting Language
---
VISUAL INSTALLER NOW SUPPORTS 'ELSE' IN SCRIPT

We have updated Visual Installer's built-in scripting language so it now support an ELSE statement when you create conditional statements. This will help you create simpler scripts in some situations.




Read more in this blog post on our web site:



Visual Installer's scripting language now supports ELSE
---
USB MENU CREATOR - AUTORUN MENUS FOR USB STICKS
With USB Menu Creator you can create AutoRun menu interfaces for USB flash drives. The menus will open automatically when the USB stick is plugged into the computer's USB port. From a menu users can run programs, open documents, play videos etc.

USB Menu Creator is a special bundle that contains the following 3 products: CD-Menu Creator, USB AutoRun Creator and Image Resizer. Click on the link below to read more:



Read more about SamLogic USB Menu Creator
---
HOW TO RUN AN MSI INSTALLATION FROM SCRIPT

There is a script command named MSIEXEC in Visual Installer's scripting language that can be used to run an MSI installation (a Windows Installer installation) during Visual Installer's setup process.
In the following tip we will show you how to use this script command to start an MSI installation during a Visual Installer installation:



Tip: How to run an MSI installation from script

---
HOW TO INSTALL A WINDOWS SERVICE FROM SCRIPT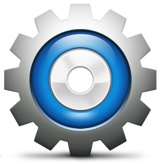 With Visual Installers scripting language it is possible to install and uninstall a Windows service. A Windows service can be installed with different methods, and in this tip we show three methods to install and uninstall a Windows service using Visual Installer:



How to install a Windows service using script
---
MORE NEWS ON FACEBOOK
More news are available on our Facebook page. Right now you can for example read about:

- How to display source paths in Visual Installer's file list
- An update of Visual Installer 2015 is now available
- Updated support for .NET Framework in Visual Installer

Click the link below to visit our Facebook page: