FOREWORD

To [$Namn],

There are now new versions of Visual Installer and CD-Menu Creator available. In this issue of our newsletter you can read about some of the new functions in the new versions of the tools.

An overview of what is new in Visual Installer 2020 and CD-Menu Creator 2020 (which are the names of the new versions) can be found in these two news pages:



Visual Installer 2020 - What is new

CD-Menu Creator 2020 - What is new

If you want to test and evaluate the new versions of our tools you can download them from this download page.

Sincerely,
Anders Persson
SamLogic Software
---
VISUAL INSTALLER 2020 SUPPORTS VISUAL C#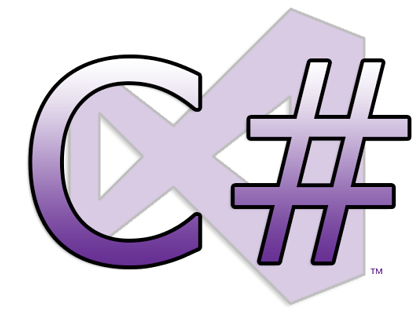 Visual Installer 2020 supports Microsoft Visual C#. Visual Installer can import a Visual C# project and create a distributable installation package for it.

Since many years back Visual Installer has supported Visual Basic .NET, and we have now added the same support for Visual C#. Besides collecting the correct files and setting correct destinaton folders etc. for your project, you can also specify system requirements (for example minimum .NET version) for the installation package. Read more about the Visual C# support here:



Visual C# is now supported (by Visual Installer 2020)
---
CD-MENU CREATOR 2020 HANDLES TITLES MORE FLEXIBLY

In CD-Menu Creator 2020 you can add a title and a sub title to a menu interface in an easy way. In previous versions of CD-Menu Creator the sub title was always located below the main title, but now you can specify if you wan to have the sub title above or below the main title.





Read more here:



You can now specify the position of the sub title
---
USB MENU CREATOR 2020 - AUTORUN MENUS FOR USB STICKS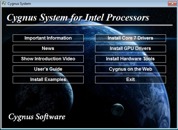 With USB Menu Creator you can create AutoRun menu interfaces for USB flash drives. The menus will open automatically when the USB stick is plugged into the computer's USB port. From a menu users can run programs, open documents, play videos etc.

USB Menu Creator is a special bundle that contains the following 3 products: CD-Menu Creator, USB AutoRun Creator and Image Resizer.



Read more about SamLogic USB Menu Creator
---
HOW TO CREATE SHORTCUTS FOR ALL WINDOWS ACCOUNTS

In Visual Installer you can choose whether you want to add shortcuts (icons) for the Windows account that is used to install your files or for all Windows accounts in the computer.

In this blog post and tip we will describe how to switch between these two settings:



How to make sure that a shortcut is created for all Win. accounts
---
MORE NEWS ON FACEBOOK

More news are available on our Facebook page. You can for example read about:

- Visual Installer 2020 & CD-Menu Creator 2020 has now been released.
- How to make Visual Installer's file list refresh automatically.
- You can now order our products with a 24 months download protection.

Click the link below to visit our Facebook page: