FOREWORD

To [$Namn],

If you quickly need to inform customers, suppliers and your employees, what measures the company has taken to deal with the coronavirus then e-mail is a very effective way. We have therefore decided that anyone who needs can get a free license of SamLogic MultiMailer, an easy to use e-mail tool. Read more.

In this newsletter we have a short presentation of MultiMailer and you can also read more about our new SamLogic Word To HTML Converter Tool. We have also included a tip for Visual Installer.

If you have questions about our software or have comments on this e-mail, please feel free to contact us.

Sincerely,
Anders V Persson
SamLogic Software


---
MULTIMAILER - E-MAIL NEWSLETTER PROGRAM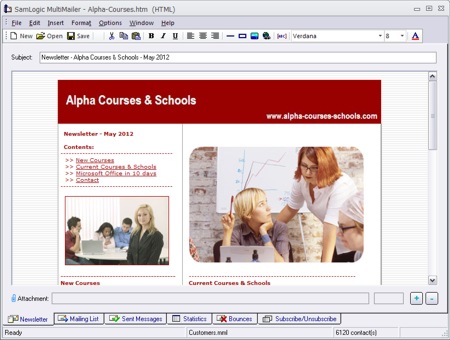 SamLogic MultiMailer is a easy to use e-mail tool that can be used to send personalized e-mails and newsletters to recipients in mailing lists. You can create your e-mails / newsletters directly in MultiMailer or you can use and send e-mails / newsletters from other sources.

The program can handle e-mail bounces and subscribe / unsubscribe requests from customers. Web forms are included.




With MultiMailer you can see who opens and who clicks on the links in your e-mail / newsletter. You can also see which links they click on and at what time of day the click.

MultiMailer has support for social media like Facebook, Twitter and Instagram. You can read more about SamLogic MultiMailer on this page:



Read more about SamLogic MultiMailer

If you want a free license of MultiMailer, click here:



Click here if you want to get a free licens of MultiMailer
---
TIPS & TRICKS PAGES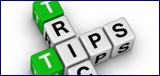 There are more than 100 tips & tricks pages available for our tools. In the tips & tricks pages we show how to use the software in different situations, and we have also included some technical details about the tools that are not found in the User's guides for the sowftware. Read more here:



Tips & Tricks Pages for SamLogic Software's Products
---
HOW TO ASK FOR A DRIVE INSTEAD OF A FOLDER DURING AN INSTALLATION

Normally when a user runs an installation, the installer will ask for a destination folder and the user can confirm or enter a folder name / folder path. But there are situations when the folder name and folder path must stay unchanged, but the user should have the possibility to change the drive letter. This is possible to do in Visual Installer.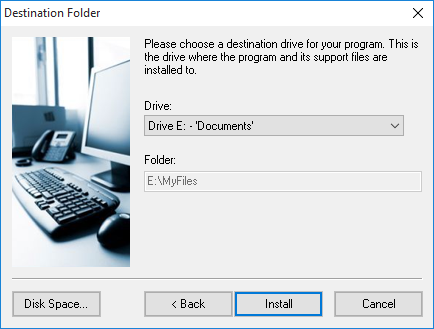 In this tip we will show how to do this:



How to ask for a drive instead of a folder during an installation
---
SAMLOGIC WORD TO HTML CONVERTER CLASS

The Word To HTML Converter class is a .NET class for C#, VB etc. that can convert complex HTML from Word to a clean and simple HTML with only standard tags. All Word specific tags are removed.

A HTML Clipboard class is included
To make it simpler to copy and paste text between Word documents and HTML, we have also included a HTML Clipboard class.

Source code and example code are included
Full well-documented source code and example code in C# that shows how to use the classes, is also included.

Carefully tested
The classes have been in real world environments for many years now, and are for example used in in our newsletter application MultiMailer.

You can read more about the product here:



SamLogic Word To HTML Converter Class
---
MORE NEWS ON FACEBOOK

More news are available on our Facebook page. Click the link below to visit our Facebook page:

BUY NOW:

Visual Installer 2020
---

Order the latest version of our installation tool. Prices from 99 dollar:



Order here
CD-Menu Creator 2020
---

Order the latest version of our menu design tool. Prices from 79 dollar:



Order here
Media Tools
---

You can also order the latest Media Tools suite (where the 2 tools above and SamLogic MultiMailer are included). 1 year support & updates is also included.

Prices from 149 dollar:



Order here
SEE ALSO
---
---
Visit also our blog.