CONTENT

Foreword

Design buttons that make impression

How to hide a button in a menu

How to adjust the position of a button in a menu

How to specify a unique text color for a button

How to open a PDF document from a button

How to start an MSI installation from a button
---
FOREWORD

This is the second newsletter in a series of four for those who had downloaded a trial version of the menu designer tool CD-Menu Creator from SamLogic Software.

In this issue we will cover a very important part of a menu: the buttons. We will give examples of how buttons can be designed, and we have included links to useful step-by-step tips that show how to use the buttons in a menu interface.

If you have questions about CD-Menu Creator, please feel free to contact me. If you want to read another issue in this special newsletter series they are available here:



#1 - Why create a menu interface for a CD, DVD or USB stick?

#3 - How to add social media (like Facebook) to a menu

#4 - Where to find free images and icons for your menu interface

Sincerely,
Anders Persson
SamLogic Software
---
DESIGN BUTTONS THAT MAKE IMPRESSION

Good design is important nowadays. And most important is often the first impression. When you distribute software via a CD, DVD or USB flash drive you have the opportunity to give your user a great first expression by adding a beautiful and professional menu interface.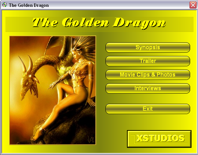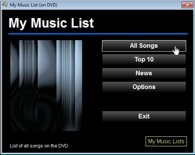 An important part of a graphical menu interface is the buttons that the users clicks to launch programs or open documents etc. With CD-Menu Creator you can create buttons with various styles and you can use a lot of effects together with the buttons, for example glass effects, reflections, shadows, etc. Below we will show some button styles that can be created with CD-Menu Creator:

Buttons with vertical color gradient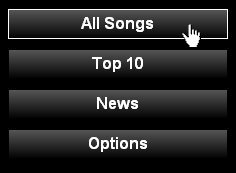 The picture above shows buttons that fades vertically between two colors. In the top of a button gray color is used and in the bottom of a button black color used. By changing color from one color to another in this way a color gradient effect is created.

Buttons with cylindrical color gradient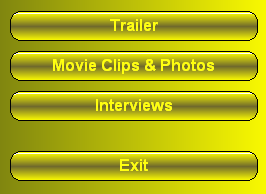 The picture above shows buttons with a cylindrical color gradient, which also is combined with a light reflector on the top of the button. This gives the illusion of a three-dimensional metal surface, in this case gold.

Plastic buttons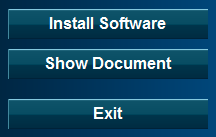 This is a new style that we added recently. It is buttons with a plastic style, which will give your menu interfaces a modern design.

Partially transparent buttons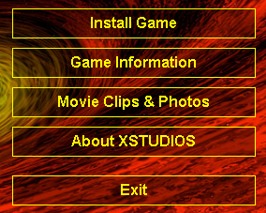 Buttons can also be partially transparent. The background is then partially visible trough the button. You can choose how much of the background that should be visible through the button (the opacity).

More examples
For more examples of button styles you can click on the links below to view our menu gallery:



Menu Gallery 1 - examples of menus and buttons

Menu Gallery 2 - examples of menus and buttons

You can also view this video for examples:




SamLogic CD-Menu Creator - Autorun Menu Examples
---
HIDE A BUTTON IN A MENU

CD-Menu Creator supports reuse of menus where a previous created menu interface can be used as template with the same design but with different visible buttons. This tip shows how to achieve this. This tip is available both as a text tip and video tip:




Tip: How to hide a button in a menu
---
ADJUST THE POSITION OF A BUTTON IN A MENU

This step-by-step tip shows how to adjust a button's X and Y position in a menu. You can move a button to any place in a menu interface:



Tip: How to adjust a button's position in a menu
---
SPECIFY A UNIQUE TEXT COLOR FOR A BUTTON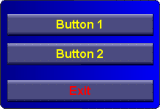 It is possible to specify unique text colors for buttons in a menu. For example, the Exit button can have a different text color than the other buttons, so it can be easier located in a menu.

In this tip we will show how to give one button another text color than the other buttons in the menu. This tip is available both as a text tip and video tip:




Tip: How to specify a unique text color for a button
---
OPEN A PDF DOCUMENT FROM A BUTTON

This tip shows how to open a PDF document from a button in a menu. When the end-user clicks on the button, the PDF document is opened in a PDF viewer.

Same method can be used to also open Word documents, text files, web pages, PowerPoint presentations etc. Click on the link below to open up the tip. This tip is available both as a text tip and video tip:




Tip: How to open a PDF document from a menu
---
START AN MSI INSTALLATION FROM A BUTTON


The last tip in the newsletter shows how to start an MSI (Windows Installer) installation from a button. This tip is available both as a text tip and video tip:




Tip: How to start an MSI installation from a menu