FOREWORD

To [$Namn],

We have released a new version of Visual Installer with the name Visual Installer 2022 / Enterprise. This version contains some extra functions that is not included in the other versions. You can read more about the Enterprise version below.

In this newsletter we also inform about the three versions of MultiMailer. We have also a shortcut tips for Visual Installer and some information about the higher security in Visual Installer 2022.

Sincerely,
Anders Persson
SamLogic Software


---
VISUAL INSTALLER 2022 / ENTERPRISE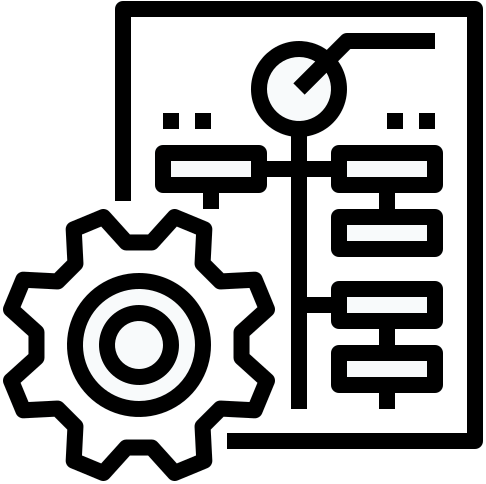 Starting with Visual Installer 2022, there is now an Enterprise version of the installation tool available. The Enterprise version of Visual Installer contains some extra functions that are not included in the Professional and Standard versions. Below are some examples:

– a diagnostic tool
– an extra information tab in the editor for easier access to docs etc
– possibility to change default settings for new projects
– support for batch files & build servers
– a special system utility tool: SamLogic Selector

More information and a comparison with the other versions of Visual Installer is available on the Features page.


If you want to see the prices of the different versions of Visual Installer, or if you want to make an order, you can visit Visual Installer's order page:



Order – SamLogic Visual Installer
---
HIGHER SECURITY IN VISUAL INSTALLER 2022

Security is very important today and in the 2022 versions of Visual Installer we have increased the security level. For example, all binary files are digitally signed with a new and more secure digital certificate from Sectigo. This prevents that somebody modify the files after the setup package has been created. You can read more in this blog post.

If you have an older version of Visual Installer we recommend you to upgrade to the new 2022 version to get access to higher security.


---
3 VERSIONS OF MULTIMAILER 2022
There are three different versions available of the e-mail / newsletter tool MultiMailer 2022. Which version that is best for you depends of your needs. The following three versions are available:

SamLogic MultiMailer / Standard
- Suited for those who sends a few mails per month (e.g. small associations and sports clubs etc)

SamLogic MultiMailer / Professional
- Suited for those who sends many mails per month and who needs powerful functions for statistics and analysis.

SamLogic MultiMailer / Enterprise
- Suited for those who send many mails per month and want to install MultiMailer on a server.

You can read more about the differences between the three versions on the following web page:



The differences between the three MultiMailer versions
---
CHOOSE WHICH SHORTCUT TO FEATURE IN START MENU

If you add more than one shortcut to the Start menu in Windows during an installation, you can now (in Visual Installer 2022) choose which shortcut/icon that is your main application and will be more visible in the Start menu. The other shortcuts will be toned down.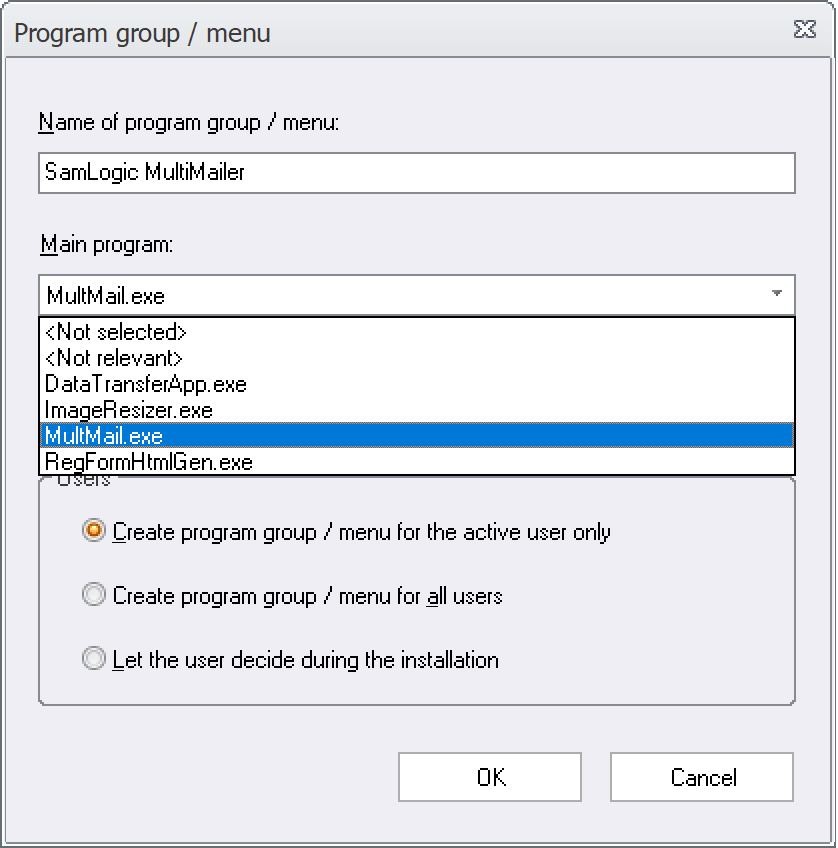 This new function in Visual Installer 2022 will be especially useful in Windows 11. You can read why in this blog post:



You can now choose which shortcut to feature in Start menu
---
MEDIA TOOLS 2022 - A SUITE WITH 5 OF OUR PROGRAMS

SamLogic Media Tools 2022 is a suite that contains 5 of our programs, for example:

- Visual Installer 2022 (new!)
- MultiMailer 2022 (new!)
- CD & USB Menu Creator 2022 (new!)
- USB AutoRun Creator (updated!)

Its a powerful product suite for developers, marketers and informers. 1 year technical support & updates are included for all software in the suite. Read more here:



Read more about SamLogic Media Tools
DEVELOPMENT TOOLS 2022

If you prefer components and classes before MultiMailer, you can take a look on our Development Tools suite instead.


---
MORE NEWS ON FACEBOOK
More news and information about our products are available on our Facebook page. Click on the link to open the page: