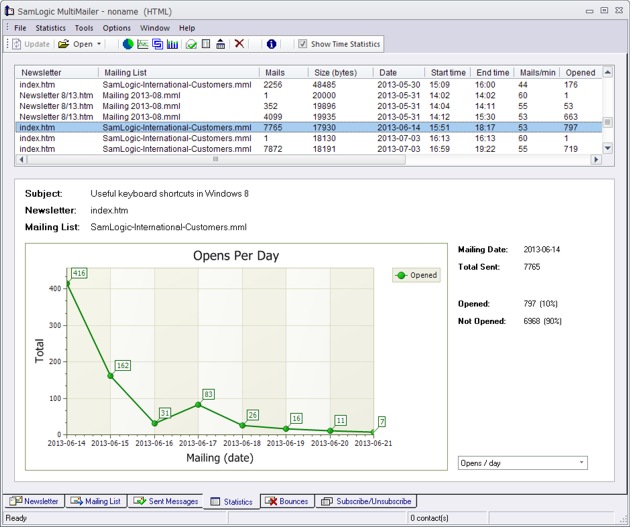 We have now released a new version of our newsletter tool SamLogic MultiMailer. Some new features in the latest version are:
SamLogic MultiMailer 2013 – New Features
– Full support for Microsoft Windows 8 and Microsoft Windows 8.1.
– Better support for international characters. Unicode is now fully supported.
– Support for Twitter. You can now send tweets directly from MultiMailer.
– Support for Dropbox and SkyDrive.
– Support Outlook 2013 and Excel 2013.
– Better support for smartphones and tablet computers.
– New statistics & analysis functions. You can now see when newsletters are opened.
– A new powerful filtering function in the Statistics tab.
– Better handling of e-mail bounces.
More Information
A more detailed description of the new features are available on this webpage:
> SamLogic MultiMailer 2013 – News