When a user opens a menu interface created with CD-Menu Creator, the menu interface will only stay on the top (above other windows) as long as the user does not click on another window or does not activate another program via Windows' task bar.
However, there is an option in CD-Menu Creator that you can use to assure that the menu window is always on the top, also if the user clicks on another window or activates another program. This is done by selecting the Menu is always on the top option in the Window tab in CD-Menu Creator (see the red box in the picture below).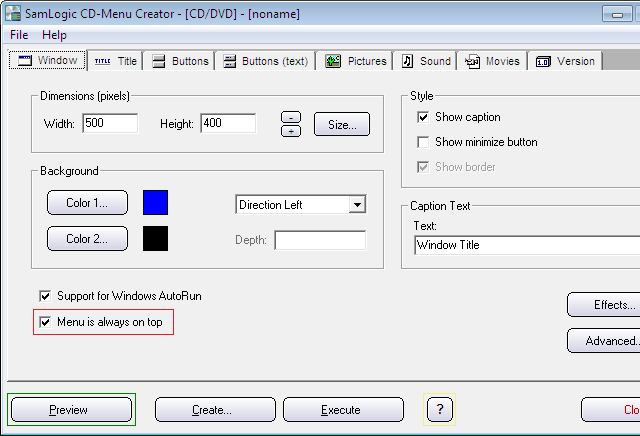 When you use this option, you should not make the menu window too large in size, because the user can not access a program that is located below the menu window (hidden by the menu window); only a program that is located next to the menu window.