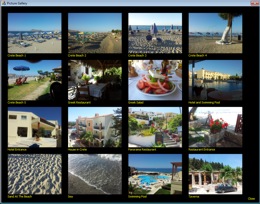 We have added a new tip to the Tips & Tricks section of our web site. The tip explains how to use the Picture Gallery feature in SamLogic CD-Menu Creator.
The Picture Gallery is a special window that displays all images in a specified folder on a CD, DVD or USB flash drive. It can also be used to play videos.
Click here to read the tip. The tip assumes that you have SamLogic CD-Menu Creator 2014 or later installed in your computer. If not, you can download a trial version of CD-Menu Creator from this download page.