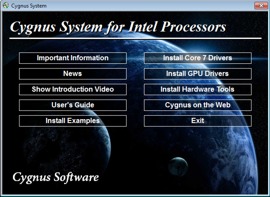 USB Menu Creator is a new product from SamLogic Software that can be used to create AutoRun menu interfaces for USB sticks / pen drives. The created menu interface will be opened automatically when the USB stick is plugged into a USB port in the end-user's computer. From the menu the end-user can start a setup program, run an application, open a document, play a video or Flash animation, open a web page etc.
USB Menu Creator is a special bundle that contains the following three SamLogic programs:
– SamLogic CD-Menu Creator – A tool that can be used to design menu interfaces.
– SamLogic USB AutoRun Creator – Adds AutoRun capabilities to USB sticks.
– SamLogic Image Resizer – Resizes and adapts images for use with menus.
More information
More information about USB Menu Creator is available on the following page:
> USB Menu Creator – Creates AutoRun Menu Interfaces for USB Flash Drive Device