Christmas is fast approaching and it's time to send Christmas cards to friends, acquaintances, customers and other contacts. With the e-mail newsletter tool MultiMailer, you can both create your own Christmas e-cards and send them easily as e-mails. You can create your Christmas e-card either by using ready-to use e-card templates/examples or by using MultiMailer's built-in visual e-card wizard.
Ready-to-use templates
Below is some examples of templates that can be used for your own Christmas e-cards:
Template 1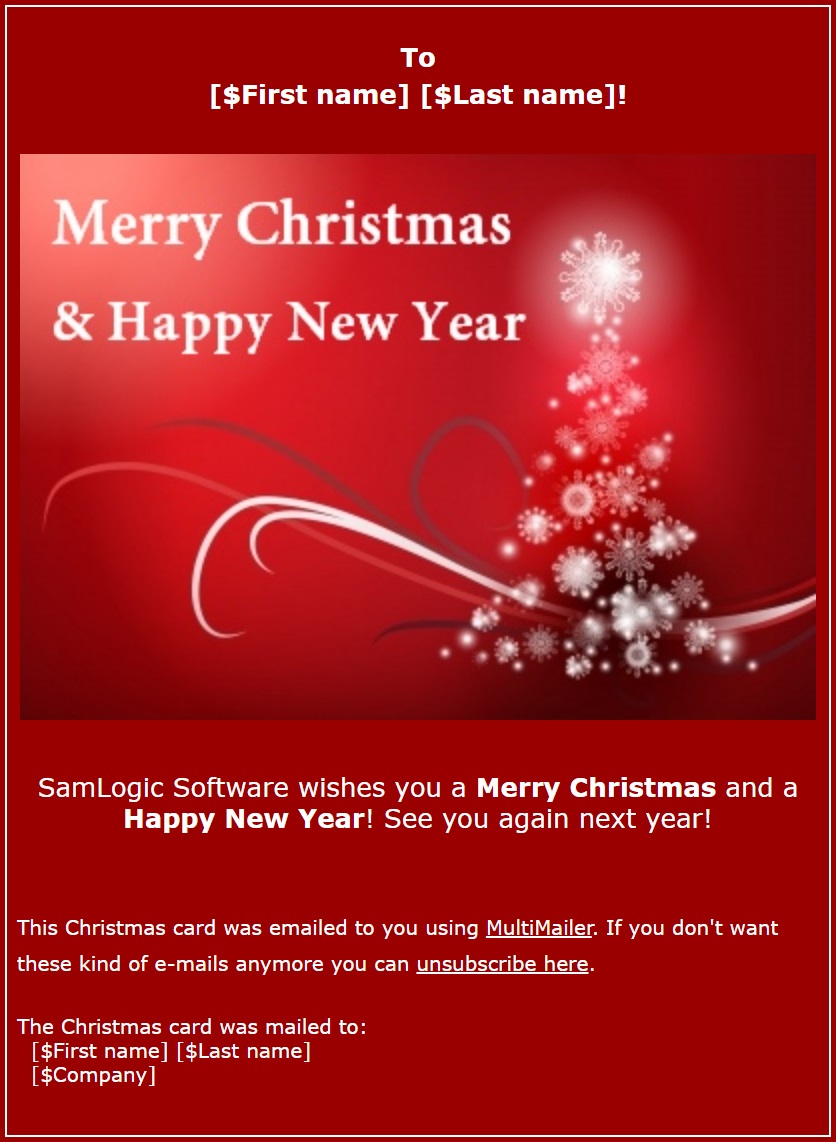 Template 2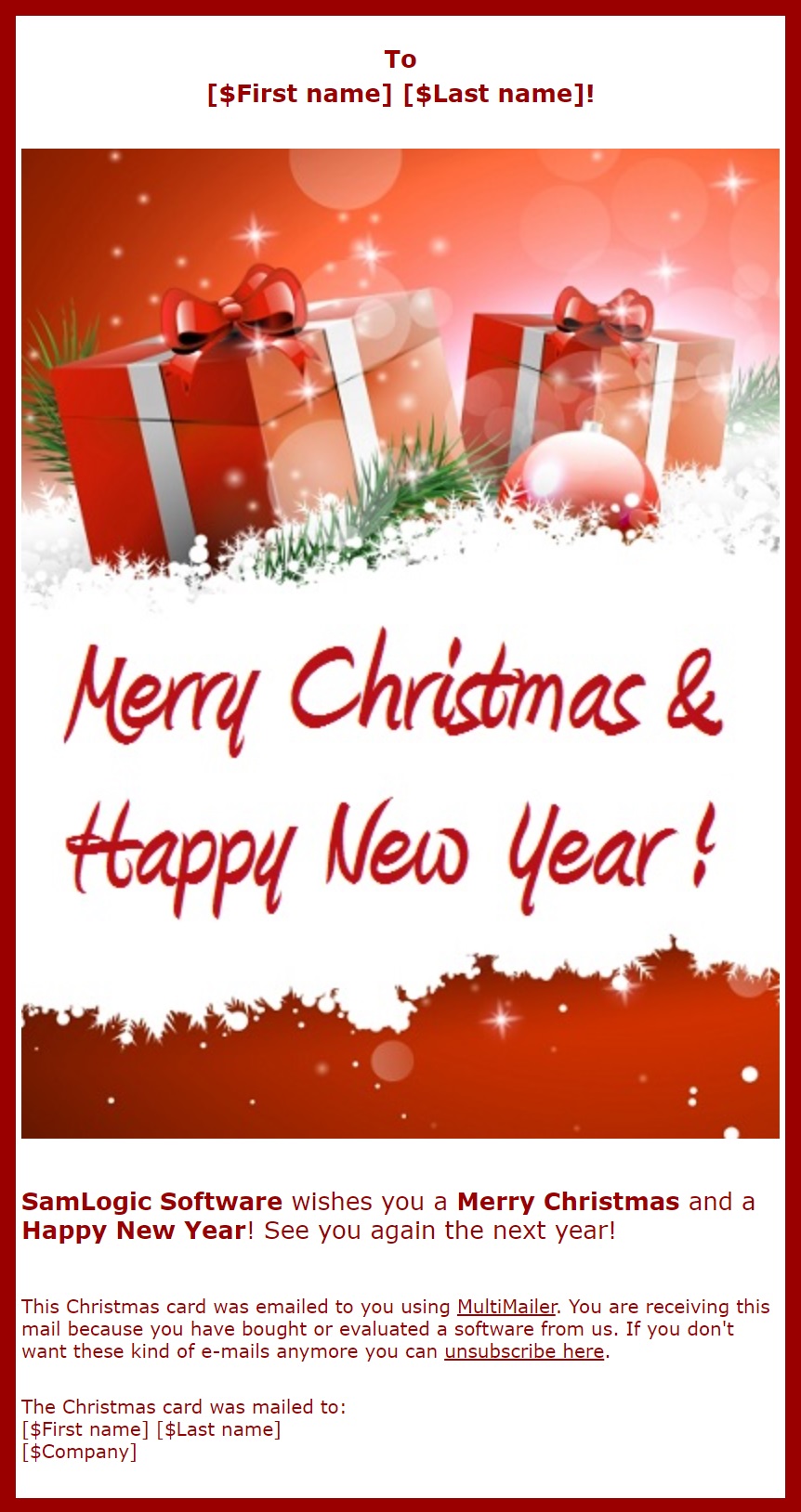 Template 3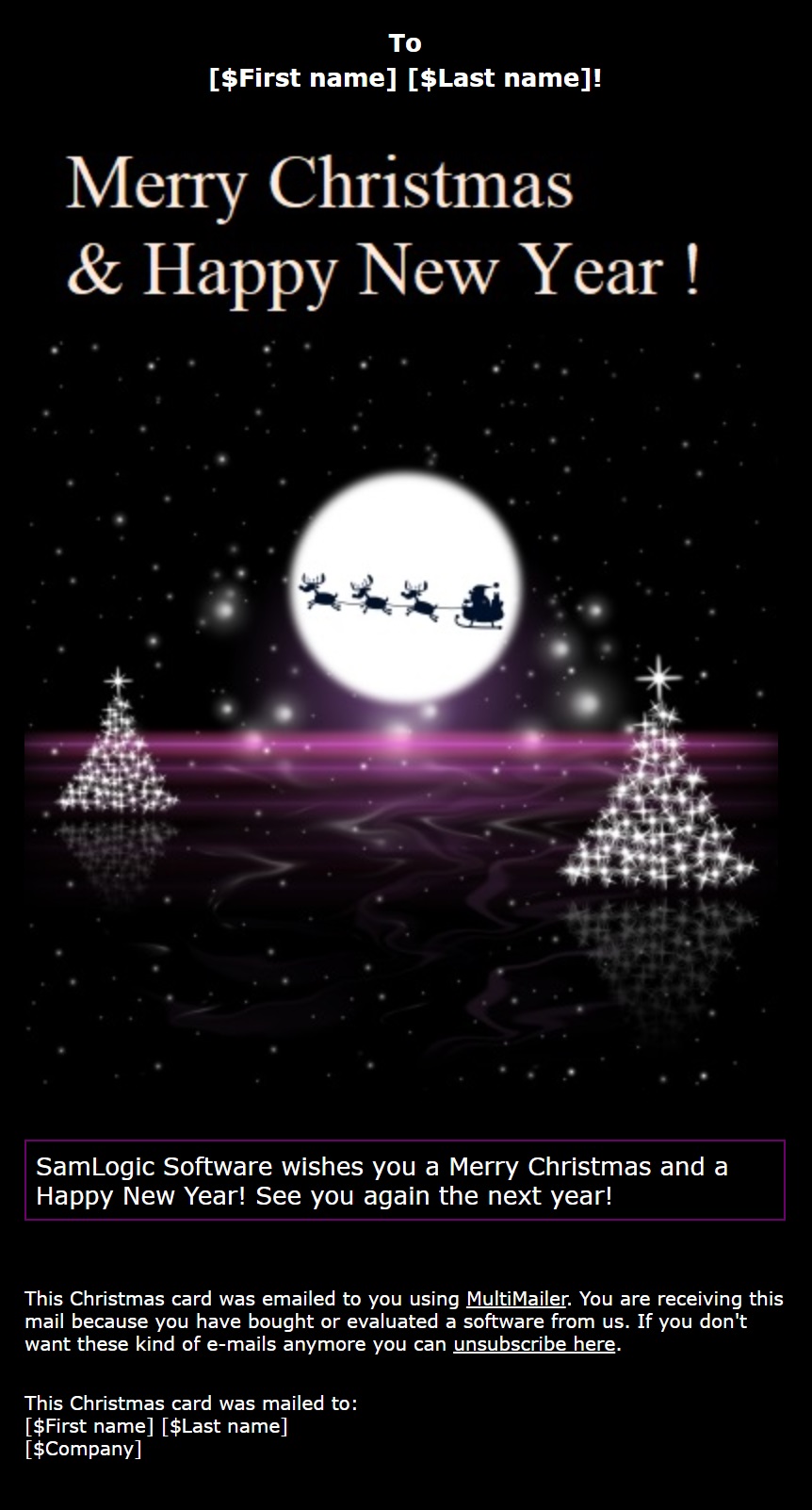 The e-cards can be personalized. You can for example include the receiver's personal name and company name, and other unique information, in the e-card text.
You can open a Christmas e-card template by choosing the menu option Help – Open Example in MultiMailer and choosing a HTML file that starts with "Christmas Card" in the filename.