You can now send Twitter messages (tweets) directly from Visual Installer. We have added this functionality to Visual Installer 2014.
This is useful for example when you upload an update or upgrade of your software to your website using the built-in FTP function in Visual Installer. In the same time you can inform your customers about the new version of your software (including a short description, version number and a download link) via Twitter.
Below is a screen dump of the Send Message To Twitter dialog box in Visual Installer 2014. This dialog box is used to send tweets to Twitter. You can open this dialog box via the File menu in the Visual Installer editor.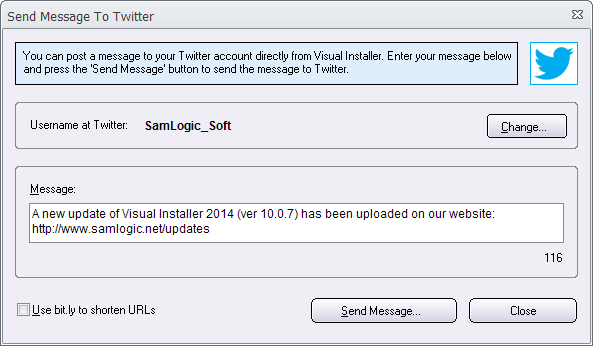 More information about the Twitter function in Visual Installer is available on this web page.