The first version of SamLogic CD-Menu Creator was released already 1997, and today the menu designer tool has users all over the world and is used by both small companies and large companies, and by government agencies, schools, and private individuals etc. SamLogic CD-Menu Creator can create menu interfaces for various purposes; for app installations, utility programs, business presentations etc. It can also be used to create menu interfaces for games.
One of the world's largest game development companies, Ubisoft Entertainment, used CD-Menu Creator a few years ago to create a menu interface for games and movies that they distributed on a USB stick. The picture below shows how the menu looked like: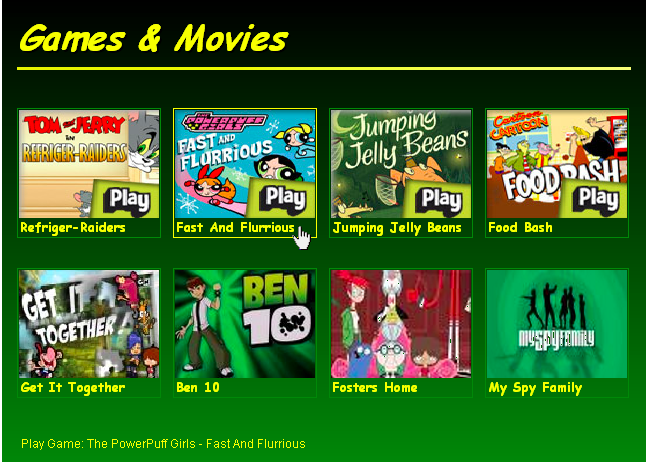 The end-user group was children who needed a simple and intuitive interface. By clicking on one of the pictures on the menu they started either an Adobe Flash game or a movie.
Built-in support for Adobe Flash
CD-Menu Creator has built-in support for Adobe Flash. This means that no external Flash player needs to be deployed with the disc or USB stick. Everything is handled by the tool.
Ubisoft Entertainment
Ubisoft is a game developer and game distributor with headquarters in Montreuil, France. The company was founded in 1986 and has over 5,7500 employees.
More examples of game menu interfaces
More examples of game menu interfaces created with SamLogic CD-Menu Creator can be viewed in this video on our YouTube video channel: