As you probably know, the Start menu is back in Windows 10. But there has been a limit in the Start menu that sometimes have affected installations made by Visual Installer (and other setup tools). The Start menu could only contain up to 512 shortcuts and tiles. And you don't need to install so many applications before you reach the 512 limit. Many applications can have sub levels with lots of shortcuts, so you can reach the limit faster than you may expect.
When the Start menu reach the 512 limit, no more shortcuts will be added to the menu. The shortcuts will be created in the hard disk in the correct place (by the setup program) but they are not shown in the Start menu.
But Microsoft has now fixed this problem
Microsoft has increased the limit from 512 to 2048 in the latest official update of Windows 10 (the "Threshold 2" update). The distribution of the update will start this week, and soon all Windows 10 users will be able to have up to 2048 shortcuts and tiles in the Start menu.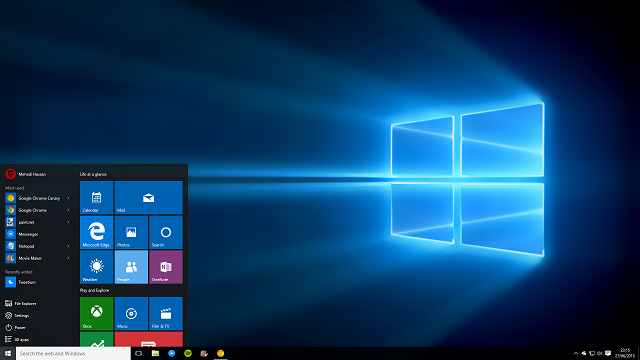 If you participate in the Windows Insider Program, you may already have downloaded and installed a version of Windows 10 that handles up to 2048 items in the start menu. The problem with shortcuts and tiles were fixed in build 10547 that was released in September. But with the beginning of this week, all users will have access to an update that fixes this problem.
More information
If you want to read more about the 512 limit, you can read the following article on the web:
> Microsoft starts to fix Start Menu in new Windows 10 preview
If you want to know how to count the number of items in the Start menu you can read this blog post on our blog:
> How to count the number of shortcuts and tiles in the Start menu in Windows 10