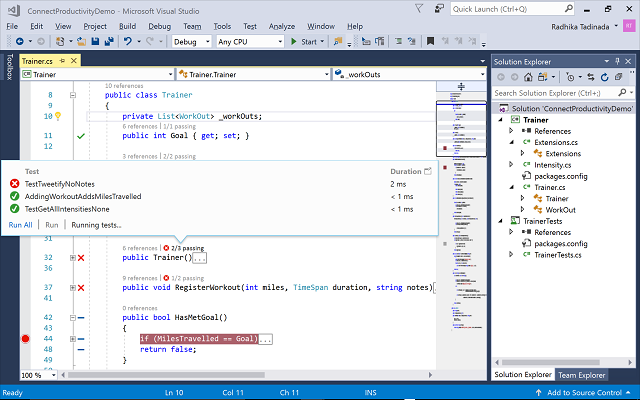 The new Microsoft Visual Studio 2017 was released this Tuesday (March 7) and can now be downloaded from Microsoft's web site:
> What's new in Visual Studio 2017 & Download links
The Community version of Visual Studio 2017 can be downloaded and installed for free. Visual Studio Professional 2017 and Visual Studio Enterprise 2017 are also available for download, but if you want to use them you need to purchase them.
System requirements for Visual Studio 2017 can be read on this page.