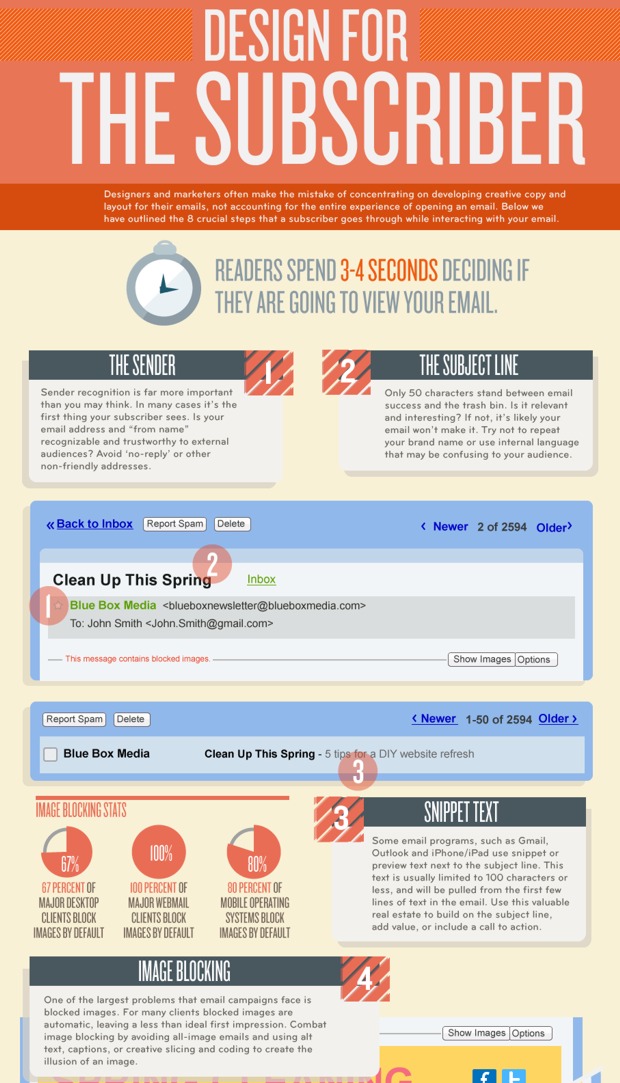 Designers and marketers often make the mistake of concentrating on developing creative copy and layout for their email newsletters, not accounting for the entire experience of opening and reading an email. In an informative blog post Litmus (an email testing and email marketing analytics company) describes 8 crucial steps that a subscriber goes through when he/she interacts with an email newsletter. Litmus also provides tips on how to make those interactions successful.
You can read the full blog post, and see the full version of the picture above, here:
> 8 Email Design Factors That Influence Action
If you are a user of SamLogic MultiMailer we recommend you too read the blog post.