As default source paths for files in the file list are not shown in Visual Installer, but it is easy to turn on this setting, so source file paths will be shown in the editor. The short tip below shows how to do this:
1. Start Visual Installer.
2. Choose the Special – Editor options menu item.
3. Select the Show source file paths in the file list option in the dialog box that opens.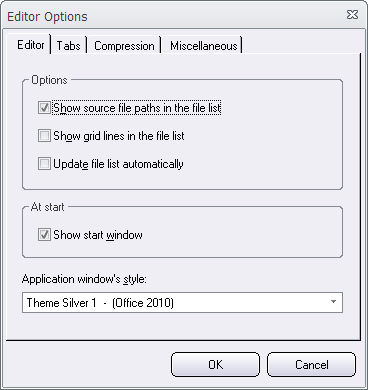 4. Press OK to close the dialog box.
Now you have enabled the show source file paths option in Visual Installer. The picture below shows how it may look like: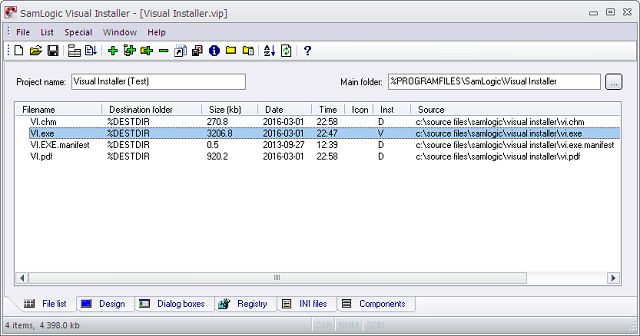 The source paths are displayed in Source column in the file list.
See also
> How to add more files from a previously used folder