The User Options setup dialog box in Visual Installer has been updated to also support radio buttons. So you can now choose if you want to use check boxes or radio buttons in the installation dialog box. When you use radio buttons, only one option at a time can be selected. The options are mutually exclusive.
Below is a basic example of how the updated User Options dialog box may look like when using radio buttons: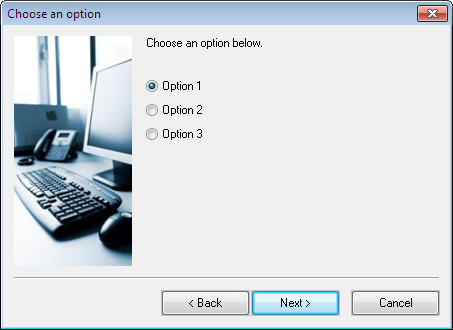 As before, you can set the text for the dialog box title, the information area and the options freely. Switching between check boxes and radio buttons is done via a new setting in the editor: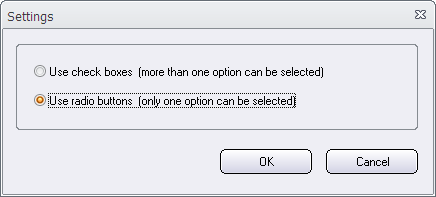 More information about the 'User Options' setup dialog
In this blog post from 2016 you can read more about the User Options setup dialog. There is also a long tip available in this tip page.