In the latest of update of Visual Installer 2014 (version 10.0.27) we have included a German language file. So you can now use German text in your setup packages in an easy way.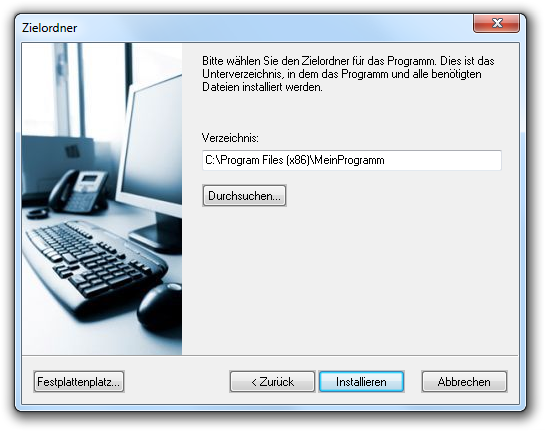 To choose German language to a setup project you must first open the Special – Language menu item in Visual Installer's editor. And thereafter you choose the GERMAN.LNG language file in the list that is shown.
Some project specific texts must be entered via the Dialog boxes tab in Visual Installer's editor, just as before. For example text that you want to show in the Welcome dialog box.
See also
> How do I change language for my setup dialog boxes?
> The 'Program Files' folder in different languages (Technical Article)