Sometimes one menu page is not enough in a menu system. Sometimes you may want to create a menu system with many menu pages, for example one main menu and some sub menus. Although it has been possible to create such a system with CD-Menu Creator since many years, it has sometimes been complicated to get all file paths in all buttons correct. With CD-Menu Creator 2015 things have changed. We have now included an easy-to-use wizard that creates a menu system with more than menu page (for example a main menu and some sub menus) very easily.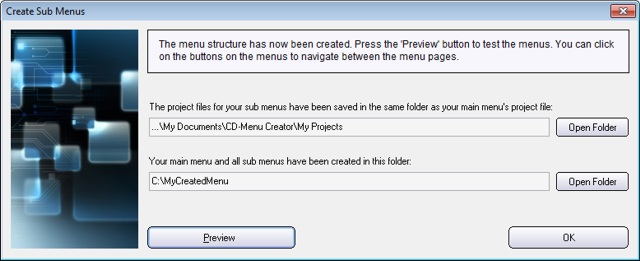 When you use the wizard, all file paths will be set to correctly automatically. All files will also be created and copied to correct folders on your hard disk or USB flash drive, and all necessary project files (.CDP files) will be created automatically.
When you create a system with a main menu and sub menus, all sub menus will automatically have the same visual theme and use same colors, fonts, button styles etc. as the main menu. If you have added a logotype or menu picture to the main menu, they will be included automatically in all sub menus also.
All necessary buttons to open a sub menu or return to the main menu are included automatically in all menu pages and in all project files. If you create menu systems with many menu pages often, we are sure that you will appreciate this new function a lot!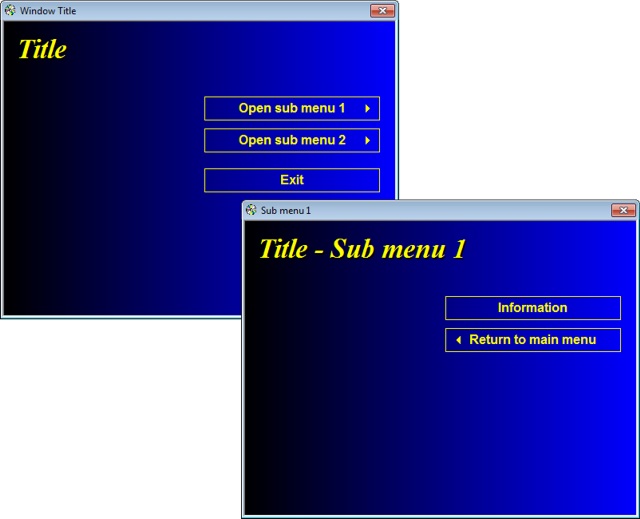 More information
More information about the new wizard in CD-Menu Creator 2015 is available on this tip page on our website.